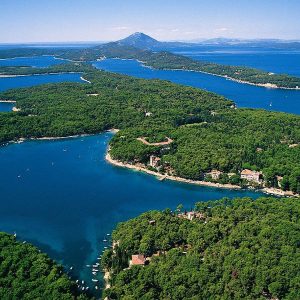 Experience Island Losinj and its beautiful surroundings from the air!
Frequently Asked Questions:
Q: How safe is a panorama flight?
A: Flying is regulated by the Civil Aviation Safety Authority, which ensures the highest standards in the licensing of pilots, training, maintenance and quality control of operations.
Q: How many people can fly in the aeroplane for panoramic flight?
A: Our planes can hold a Pilot and three persons.
Q: What happens if the weather is bad?
A: If your pilot decides at any time that the weather is not suitable for a great flight, then we don't fly.
If your flight does not happen because of the weather you can rebook another date. You can also chargeback your money for a flight.
Q: What do you see from the air?
A: At first you are absorbed by the immediate landscape gently moving away from you, the texture of the coast, the beaches and mediterannean trees getting smaller.
Then your eyes travel to the Island Ilovik and cristal crisp see around Ilovik and Čikat.
When the pilot rotates aeroplain you can see beautiful pitoresque village Veli Losinj.
Tall houses jut out around the harbour line while luxurious villas with beautiful gardens nestle nearby, creating a picturesque backdrop for this pretty town.
Just beside Veli Lošinj is a small fishing port Rovenska with its magnificent beach, fishing village ambient, small stone houses.
After that you can see City of Mali Losinj positioned in the August Bay, the biggest closed bay of the island.
| Persons | Duration | Price per flight |
| --- | --- | --- |
| 1 person | 15 min. | 50 EUR *price per passenger min 2 pax |
| 1/2 person | 15 min. | 100 EUR |
| 3 person | 15 min. | 150 EUR |
| 1 person | 30 min. | 80 EUR *price per passenger min 2 pax |
| 1/2 person | 30 min. | 160 EUR |
| 3 person | 30 min. | 240 EUR |